FREQUENTLY ASKED QUESTIONS – WAV SAMPLES
This page is here to help with all questions regarding the Moa8itwedding WAV Sample Packs
WAV Sample Packs are the most flexible option. As a trade-off, they require the most manual labor. Depending on the Sampler you are using, you may need to adapt to memory and sample lenght restrictions.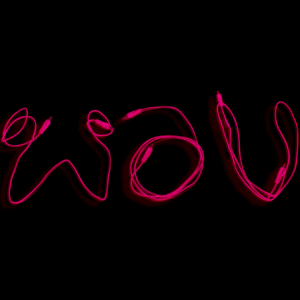 Here you can find links to the official software, drivers and firmware downloads for the Digitakt
How to use Moa8itwedding Digitakt Sample Packs with Digitakt
It does not get easier than this.
Download the .zip file via the link you received via email after your purchase. Unzip the file into a new folder. Copy the folder to your Digitakt using Elektron Transfer software. 
Decide which of the two Digitakt kits you want to import. You might want to create a new project. Make sure the Ram is clear. Import the Kit of your choice. This will fill all available sample slots in your Digitakt project in perfect order.
Start jamming!
Depending on your preferences and workflow, you might want to save the project right after importing the kit into a new preset. Then save it to a new project and start jamming. 
The next time you can save time. Load the preset. Save to new project. Start jamming without loading the samples. You can do this for both kits included in our Sample Pack. So you have two different quick start – starting points.
How to use VOSYR Sample Packs with the Digitakt
Check the Tutorial Video here, or follow the instructions below:
Locate the Samples folder of the VOSYR Sample pack you want to use with the Digitakt.  For Moa8itwedding Sample Packs, this is located inside the zip file you have downloaded after your purchase and extracted to the destination of your choice.
There will be 101 files in the "samples" folder. 100 are the samples and 1 file called "sample" (This file can be ignored) Tip: Copy all 100 files to a new folder and delete the "sample" file so that only 100 samples are left.
Then rename all the files (Change the file-extension).
PC users:
There are multiple ways to change the file extension of a file on a PC system. Let us show you two methods that we use on a regular basis.
1st Method: Prepare files for the Digitakt

Select the first file in the samples folder.
Press F2 on your keyboard, this lets you rename a file. Simply add .wav at the end of the file. This will then change the file-extension to wav.
2nd Method: Prepare files for the Digitakt

Select the first file in the "samples" folder.
Right-Click the file and choose "Rename", Simply add .wav at the end of the file.
Tip: There are some free Batch Renaming tools available for PC. This will speed up the process.
Once all your files are changed to the .wav file-extension, you can then drag and drop all files at once into Elektron Transfer software.
We created a how-to video to demonstrate the processes mention above.
MAC users:
Mac users can "Batch Change File Extensions"
Pull down the "Finder" menu and head to "Preferences" and then "Advanced"
Check the box for "Show all filename extensions" and then uncheck the box for "Show warning before changing an extension", then close out of the Finder preferences
Select all 100 Samples in the folder called "samples", then right-click and choose "Rename XX Items"
At the "Rename Finder Items" screen select "Replace Text" and inside the "Find:" section, place the initial file extension, and under the "Replace with:" input .wav, then click on "Rename".
That's it! You have successfully changed the file extensions of the selected files.
MOA8ITWEDDING SAMPLE PACKS
Download Link Not Recieved
Please make sure to check all the folders in your mailbox. Different providers handle and sort incoming mails differently, especially, if the address of the sender is new. The most common issue is our mails getting routed into Spam folders. Please also make sure to check your mailbox on a desktop device. In some settings, mobile apps update late or fail to pull the newest mails in certain folders.
If that does not work: Don´t worry! Send us a quick email, mark our email adress as "known sender" oder "trusted sender"  and we will send you your download link as a reply.
Are your Sample Packs compatible with the Korg Volca Sample 2nd generation?
We offer three formats for the Volca Sample Series:
VOSYR (Format for Volca Sample 1)  Yes: you will need to convert the samples and create a project in Korgs free Librarian software.
.WAV (All Samplers) Yes: you will need to create a project in Korgs free Librarian Software
.vlcspllib (Format for Volca Sample 2nd Generation) Yes. Load, transfer and go!
We have created a how-to tutorial to demonstrate the process of converting samples from vosyr and .wav versions.
You can find this easy-to-follow tutorial right HERE.
Formats Available
Currently, we provide you with three formats:
Vosyr, this format is used to transfer the samples to the Korg Volca Sample exclusively.
vlcspllib, this format is used for the Korg Volca Sample 2nd Generation with the use of Korgs free Librarian Sample Manger.
WAV, this format is universal and will work on all hardware or software samplers that can handle 16 or 24bit .wav files such as Elektron Digitakt, Squarp Instruments Rample, 1010music blackbox, Korg Electribe Sampler, Akai, and Teenage Engineering. This is just to name a few.
License Agreement
All products from MOA8ITWEDDING are sold as 'royalty-free,' which means that they are licensed, not sold to you, by MOA8ITWEDDING. MOA8ITWEDDING is the owner of the products on sale. By making a payment for a product you are granted the right to incorporate them in music production, film, tv program, website, or other media production, without paying any additional royalties, license fees, or any other fees to MOA8ITWEDDING or any third parties. You can alter the sounds, combine them, and are not required to mention us as the source. In other words, no attribution required.  We are very happy if you do though. You are never allowed to share, sell or redistribute our Samples and Sample Packs.
Usage and Copyright
Copying, re-selling, leasing, duplicating, or distribution in any form of the products for sale, other than outlined in the 'License Agreement', is strictly prohibited. This extends but is not limited, to file sharing websites, web forums, computer networks, and file hosting websites. Products cannot be distributed in their original format or sold in a manner that would be considered competitive with the nature of MOA8ITWEDDING' business. Everything else included in this pack is licensed to MOA8ITWEDDING, including artwork, materials, audio demos, graphics, text, and logos and protected by copyright and intellectual property laws.
Questions not answered? Send us a message and we will try our best to get your jam going again.